Ambitious professionals work at Milgro who work on our sustainable mission every day. What does it mean to work for a purpose organization? And how does this mission find its way into everyday life? We asked several colleagues to describe a day at Milgro.

Today we kick off with Raoul Lindeman. He is a Waste Engineer at Milgro and by maintaining close contact with our clients, who we call disposers, ensures improved ecological and economic performance, and insight into waste and resource management objectives in collaboration with our partners, who we call recipients.
No day is the same
At Milgro, no day is the same. Some days I'm on the road a lot as a Waste Engineer, other days I'm in front of my laptop all day. One day goes according to plan, the next day I take on one ad hoc job after the other. You will be given the space and responsibility to plan your day well. Not only in the work itself, but also in your personal development.
Startup
On most work days, my alarm goes off at 7am. I go through my morning ritual, enjoy my daughter and feed her, and then leave for work. As a Waste Engineer, that departure looks different every day; to the office I use public transport, I take a loaner car to visit our clients, whom we call disposers, and on other days I slide into relaxed pants with my laptop at the dining table at home.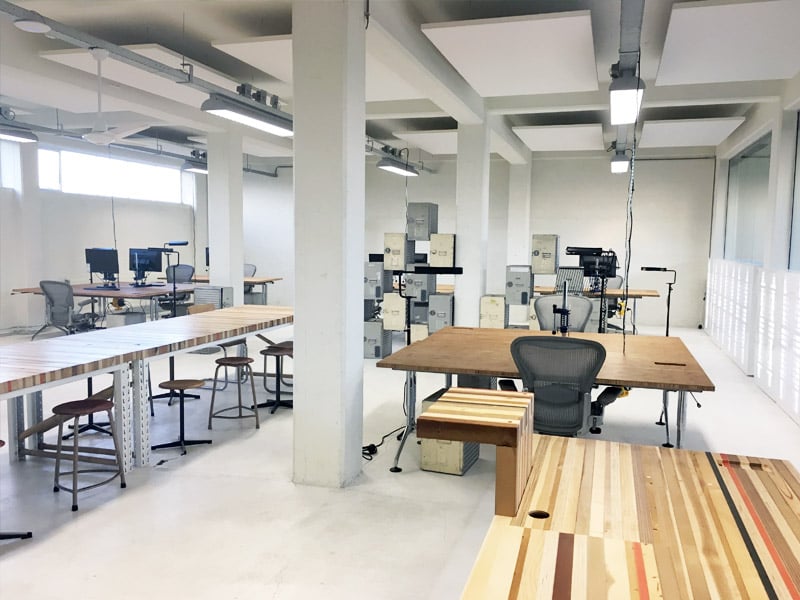 A workspace in our special office that is currently very empty due to the home working advice.
Collaborate with colleagues
Both at home and in the office I like to start off calmly. Upon arrival, I briefly catch up with colleagues at the office. A good cup of coffee should not be missing when going through my planning and to-do list. I'm updating my mailbox looking for potential improvements for our disposers; improvements as a result of a data analysis, but also in consultation with colleagues from the Circular Economy Office or our Service department. Due to the versatility and the many contact in my position, it is important to me to be aware of the latest developments in the waste market and in the market for our disposers. That is why I like to scour LinkedIn and share interesting information with my colleagues.
Grip on costs and impact
At 10 am I have a meeting with the colleagues with whom I jointly manage a disposer. We collect feedback and input on current projects, go through our action list and discuss new developments in order to keep a grip on the actions of the disposer, the costs and the impact on the environment. In addition to the regular consultation moments for specific disposers, I can always approach my colleagues for a request for help or a moment to spar. A fresh look can help me enormously to dare to think outside the box and thus create the most value for our disposers.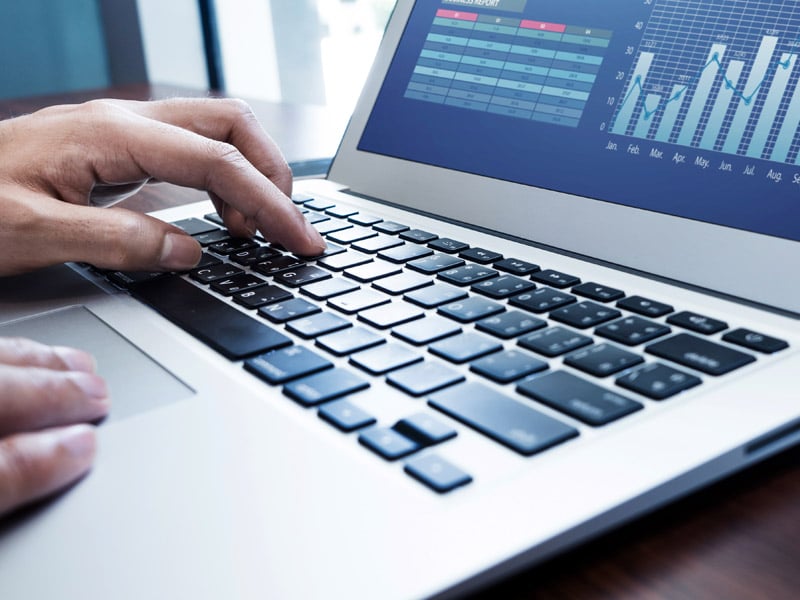 Optimization is based on data and data analyses, among other things
Optimizing processes
At the end of the morning I drink a cup of coffee with a colleague and prepare myself for a visit to a disposer in the logistics sector. He recently took two extra warehouses into use and asked me to analyze how we can optimize waste processes at these locations as well, with a low impact on both costs and the environment. Nice, such visits give energy!
Face to face and telephone contact
When I get in the car, I turn on my Spotify list to get through the route from Rotterdam to Utrecht. I have good music taste, if I do say so myself 😉 When I arrive, I put on my work shoes and report to our contact person. Nice to see a face on the person I regularly speak on the phone. Talking about small things, we walk to the meeting room and discuss our optimization strategy.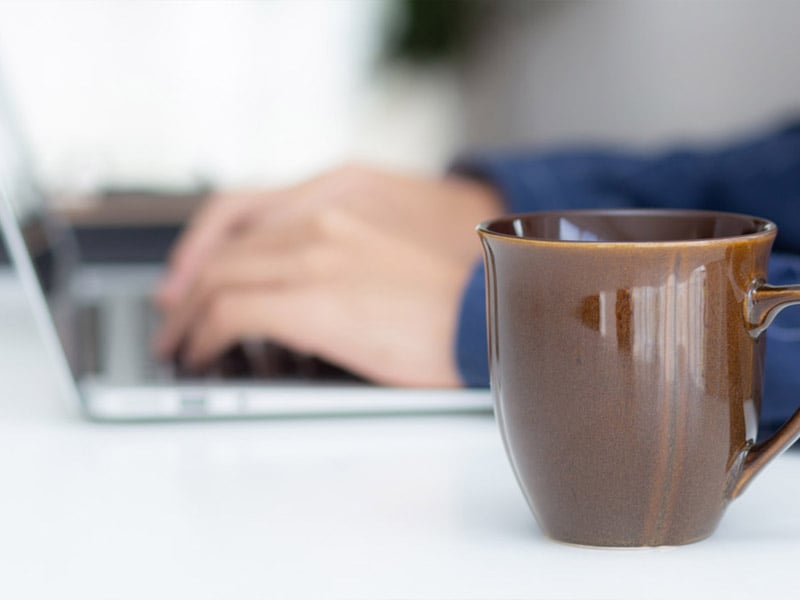 Close contact
By staying in close contact with disposers, we can respond quickly - you have to be flexible and sometimes prefer a site visit to a quick phone call. I conclude the visit with an extensive tour of the warehouse. I take pictures for our file and get back in the car at 3:30 PM and head home. At home I work out my notes and surprise my disposer by sending the presentation immediately. I update my mail and close the laptop; it was another productive day, time to enjoy my family!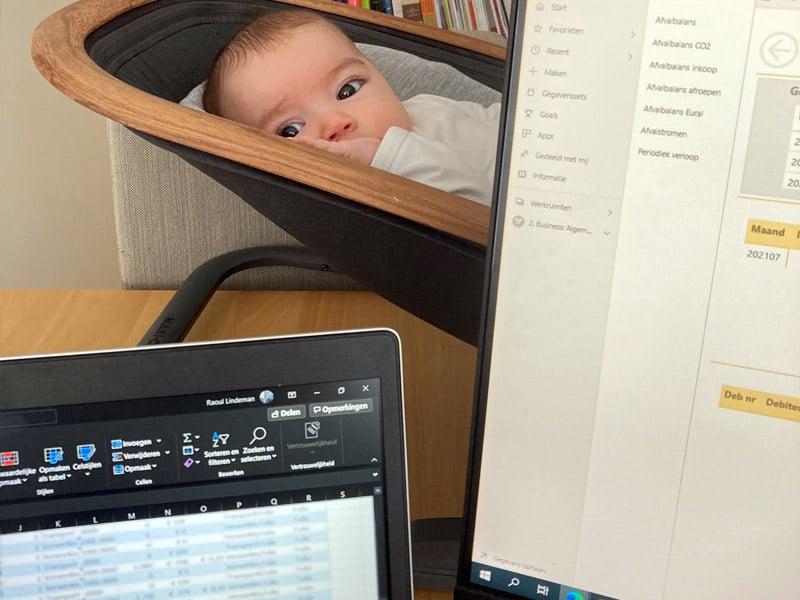 The work-life balance is good. Very nice if you just got a little one.
Growing with ambitions
I have now been working at Milgro for five years in various departments. Starting out as a Service employee, I have made great strides through my experience, ambition and hard work. I describe the atmosphere within Milgro as cozy with the typical (Rotterdam) 'deeds not words' mentality. If you want something, go for it; you have that space and you get it! Through fun outings and activities, we ensure that we are connected - even in times of covid-19. A close-knit group of people that I enjoy working with!
Stay informed
Would you like to know more about working at Milgro? Check out our careers page with recent vacancies. Or follow us on LinkedIn LinkedIn