Piet Briët is a keynote speaker at the Entrepreneurship Day Delft on behalf of Milgro. During this day, which will take place entirely online for the first time and is organized by Yes! Delft Students, companies and startups will share their inspiring story with students.
During the keynote, Piet, Manager Circular Economy Officers at Milgro, will dive deeper into Milgro's story that started more than 25 years ago and offers a different perspective on waste. Furthermore, the Green Ocean Strategy will be discussed and will provide a special vision of the circular future that awaits us.

In addition to Milgro, the CEO of Picnic, founder of Felyx, the former CEO of Lagerwey and the founder of Nature's pride and Orange Wings will also take the stage. To learn from entrepreneurship, after the keynote presentations there is room to ask the speakers and / or colleagues from the participating company questions.

To promote Europe's largest entrepreneurship event organized by students, Yes! Delft toured several student houses with a promotional package. In it, the students found an appropriate Milgro mug.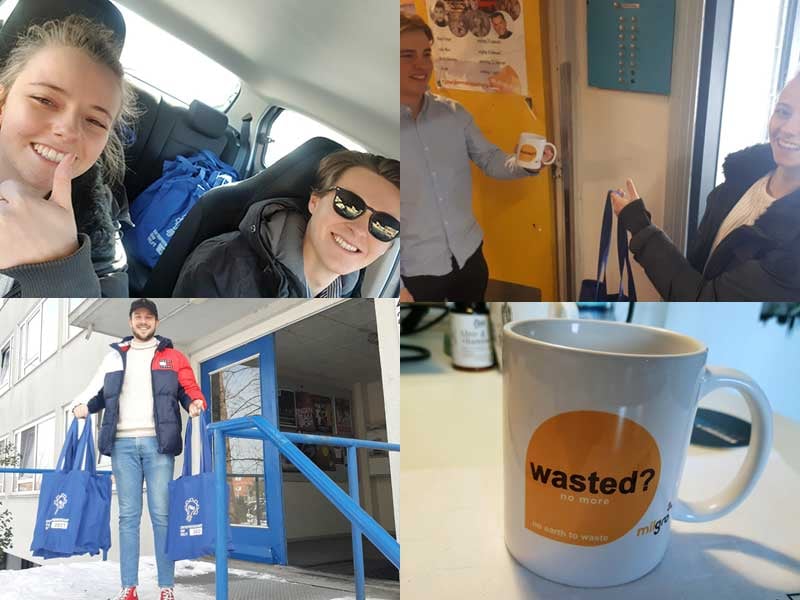 More information about the Entrepreneurship Day Delft can be found here